Click and Caddy
Secure Tablet & iPad Stand, Dock & Organiser for POS
Regular price
Sale price
$195.00
Unit price
per
Sale
Temporarily out of stock
Click & Caddy work together to keep your POS counter space clutter-free.
Click is our secure tablet and iPad stand and dock for Point of Sale (POS). It keeps your tablet secured and charged, undocking at the press of a button, meaning you don't have to compromise on portability. Leaving your tablet un-supervised? Lock down Click with its lock and key system to disable the quick release button, securing your tablet or iPad in place.
Caddy is Click's little helper, managing peripheral devices like card readers and receipt printers, keeping their power cables tidy and concealed. It's the perfect Tablet and iPad stand setup for retail and hospitality.
Please note that printer and card reader is not included.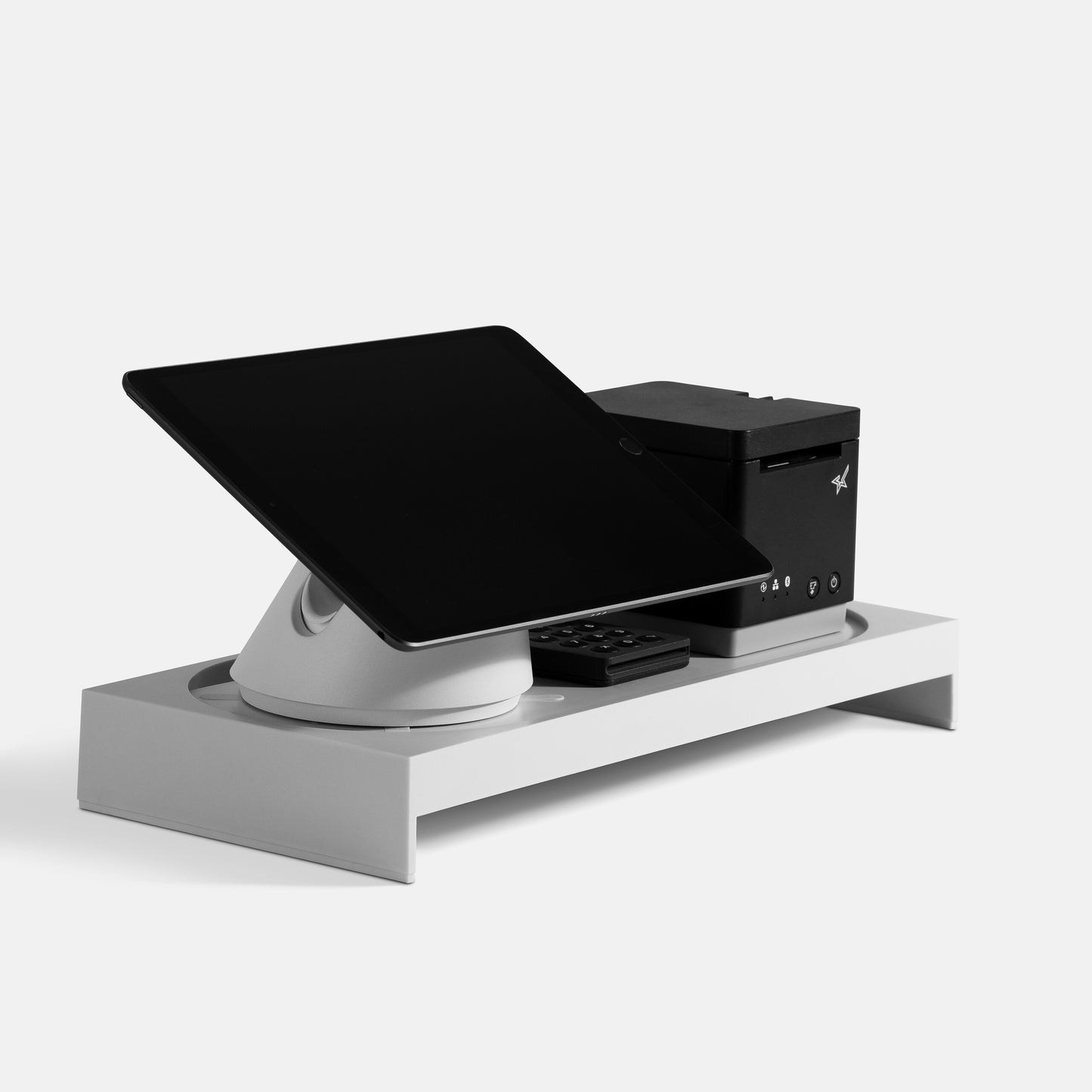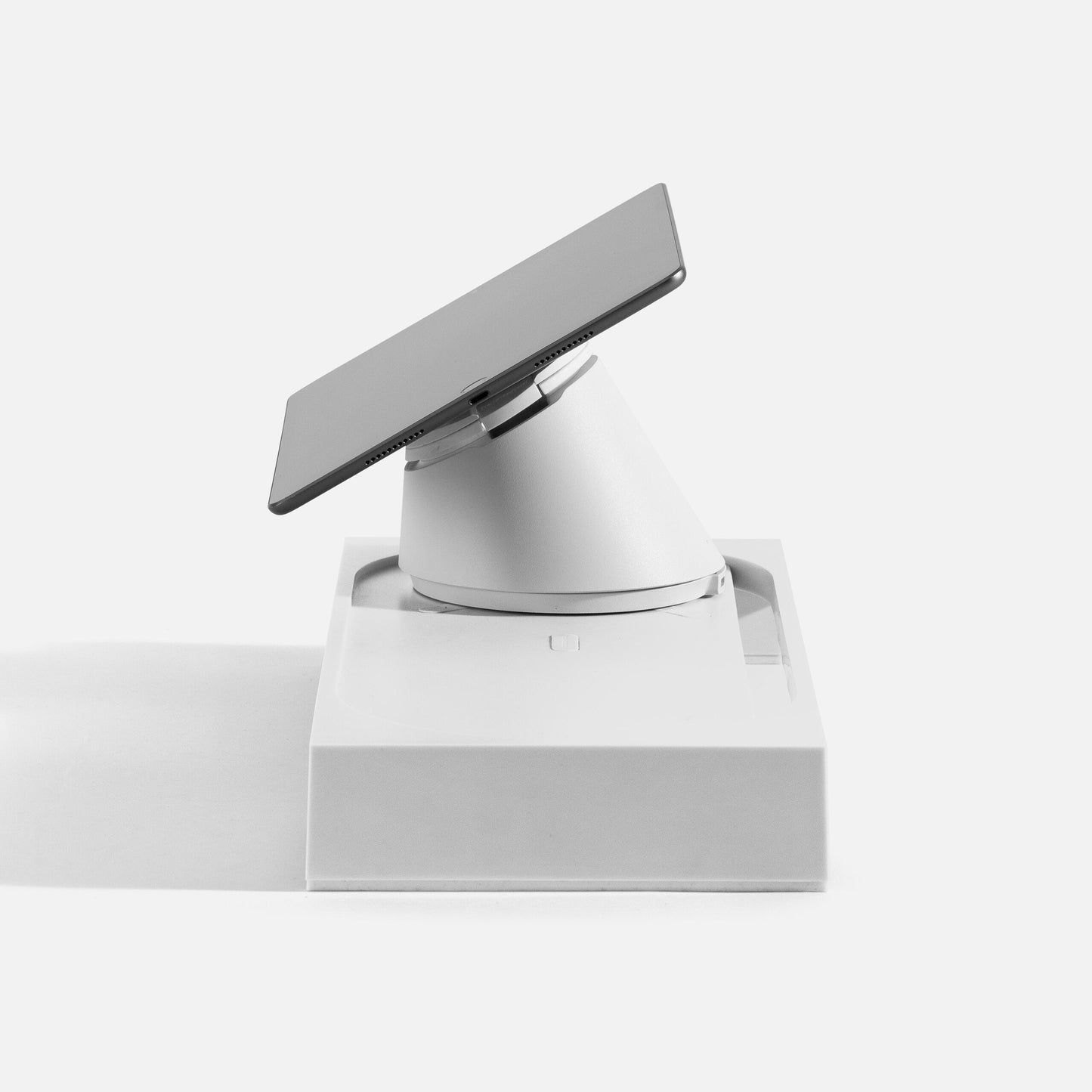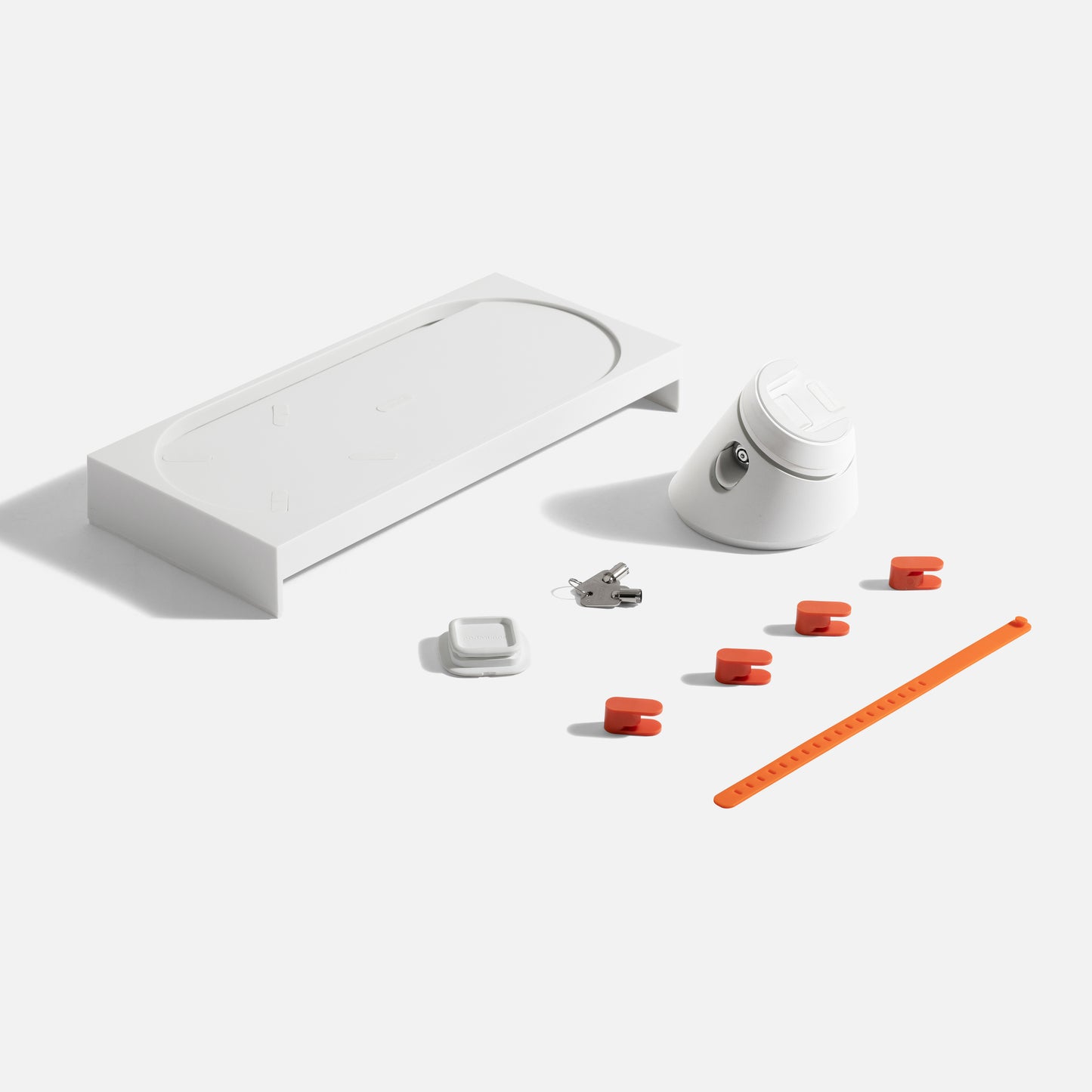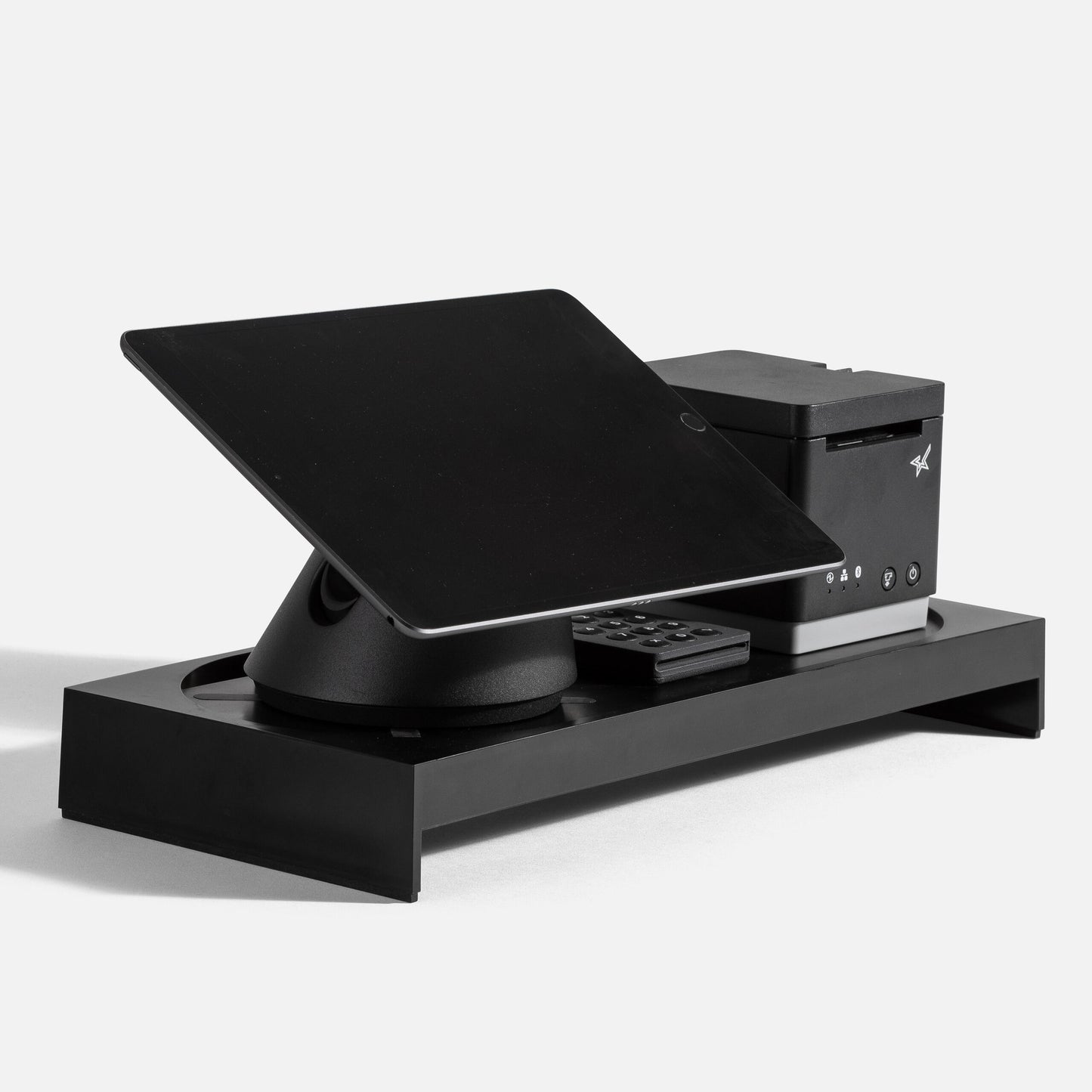 Dock and Go

Click your tablet into place and undock with the press of a button. For added security, disable the quick release button by locking in your tablet with its lock and key system.

Tablet Universal

Commitment issues? Being compatible with all major tablets means Click doesn't have to be exclusive to one model. Use the adhesive pad to integrate any tablet of your choice.

Mount it your way

Click and Caddy offer multiple security options. Click can be secured to Caddy and Caddy can be mounted onto the surface. Alternatively, both can be left freestanding.
Simple screen sharing

Click smoothly rotates 340°, meaning you can always find the best angle.

Clever cable management

Keep cables and charging devices tidy and organized using Caddy's system of hooks and ties.

Organize Tools

Tired of a messy counter? Use Click and Caddy to organize your tools and peripherals for a tidy counter 24/7.