Eddy
Secure Tablet & iPad POS Stand
Regular price
Sale price
$150.00
Unit price
per
Sale
Temporarily out of stock
Eddy is our secure, universal tablet and iPad POS stand for style-conscious customers that's trusted by thousands of businesses around the world.
Designed to be the perfect tablet stand for POS; with its rotating base, adjustable screen angle, cable management features, as well as multiple mounting and security options, the Bouncepad Eddy will ensure your POS counter space is ready for payments all day long.
It is a beautifully designed product that's constructed from die cast aluminum, and is compatible with all popular consumer tablets.
Pair Eddy with Caddy, our POS Counter Organiser, or checkout our full range of iPad POS Stands.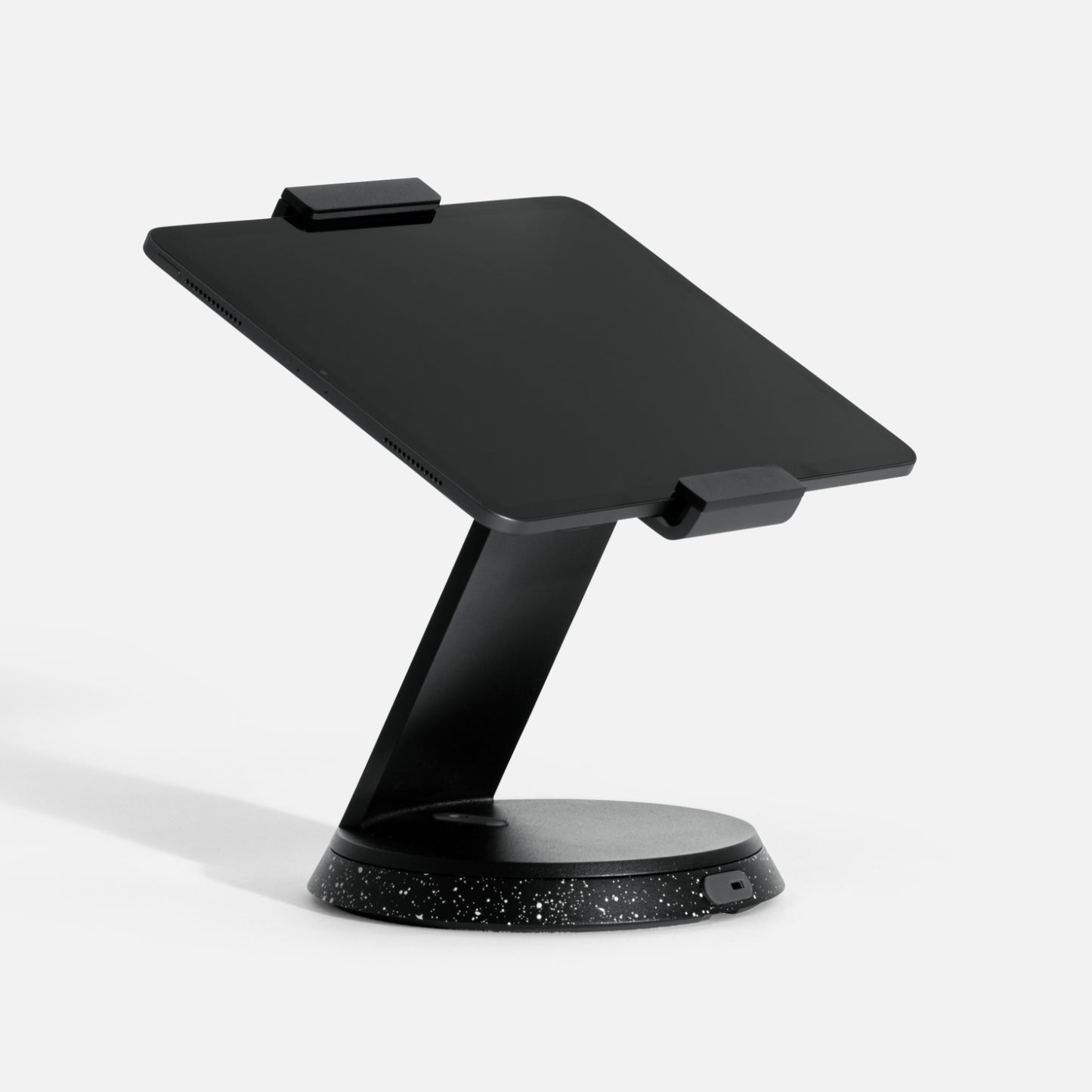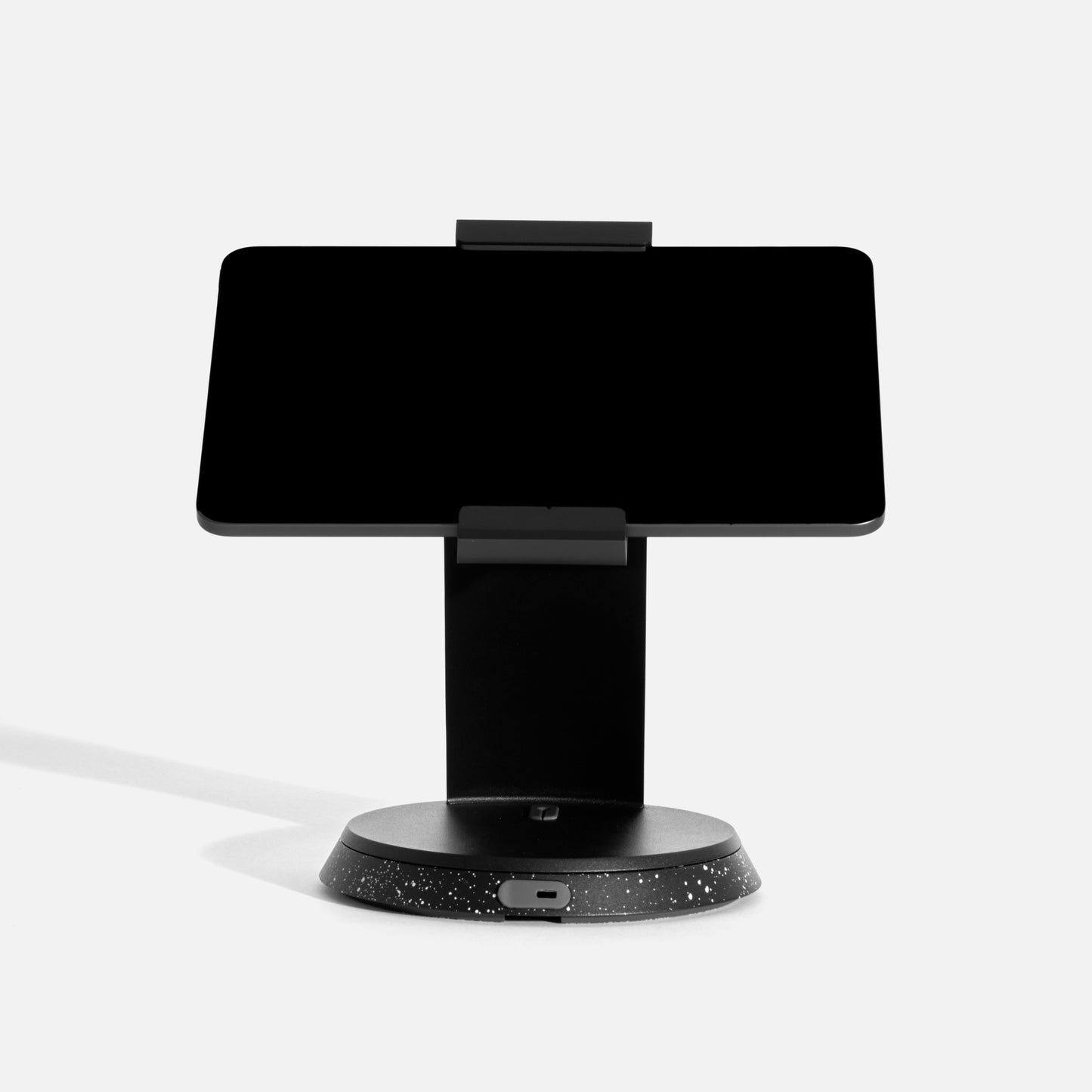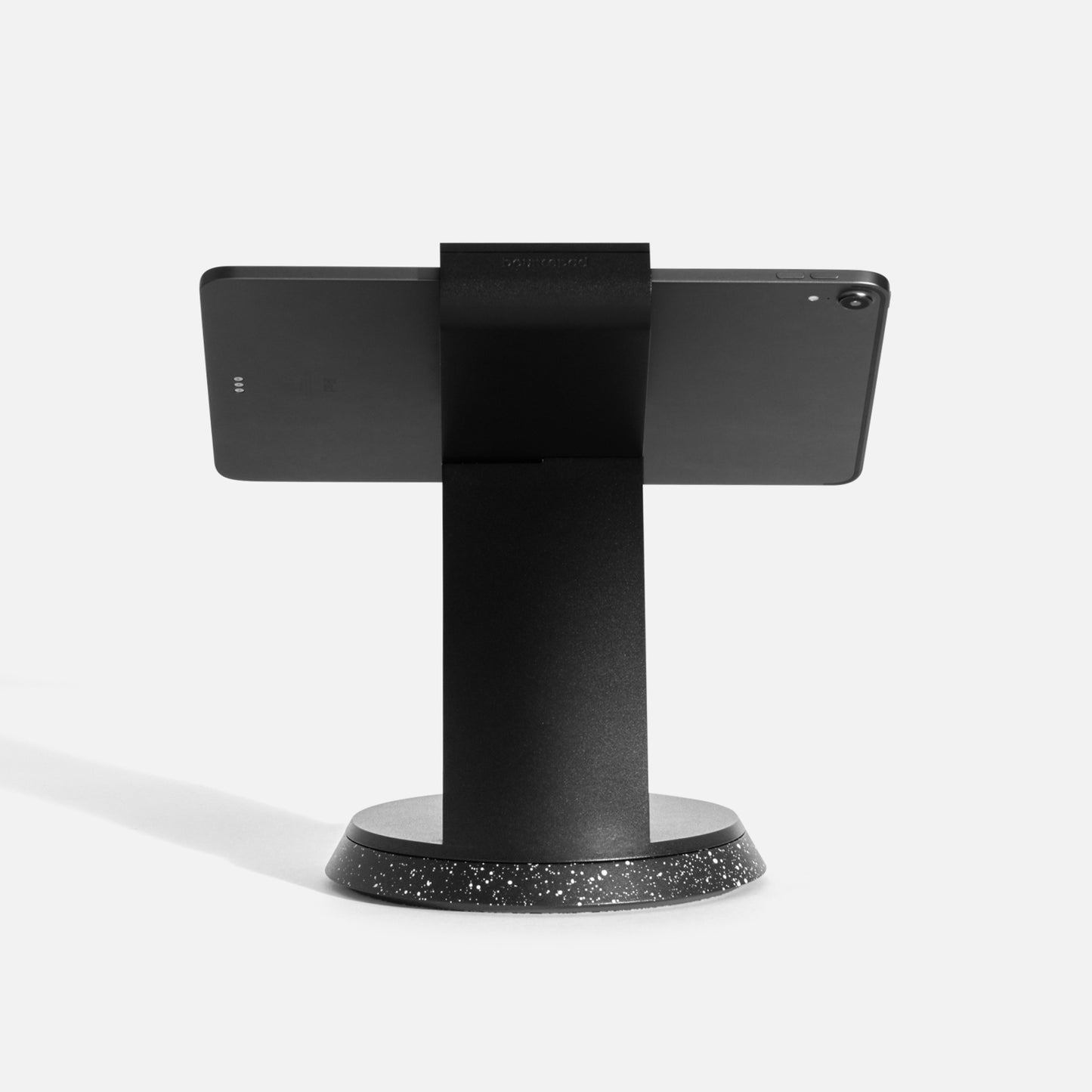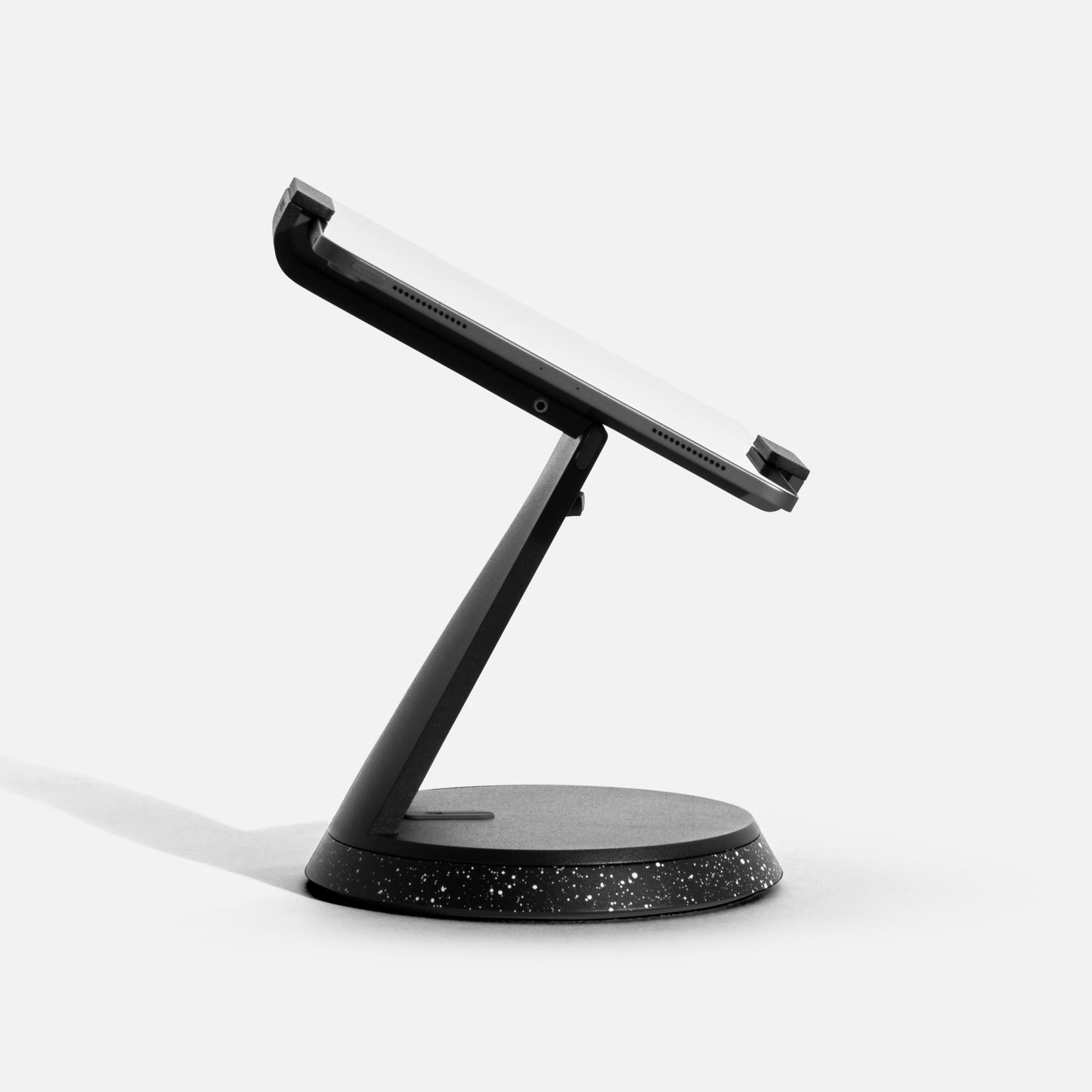 Tablet universal

Commitment issues? Being compatible with all major tablets means Eddy doesn't have to be exclusive to one model. Please note: tablets cannot be used in portrait.

Fuss-free base

This stand features a freestanding base which provides the perfect amount of friction. It slides when it needs to slide but stays put when in use.

Simple screen-sharing

Eddy's rotating base allows easy screen-sharing around 350° and a hinge which gives over 90° of screen angle adjustment.
Clever cable management

Fuss-free cable management helps to keep your counter tidy, with movement features designed to reduce strain on the cable.

Lock down your stand

Eddy offers multiple security options to suit a range of needs. Choose between a freestanding base, mounting your stand to the surface or securing it with a Kensington Lock.

Lock your tablet in position

Fit your tablet in between Eddy's jaws and lock it into position using the Allen key provided. Once secured, your tablet won't budge.